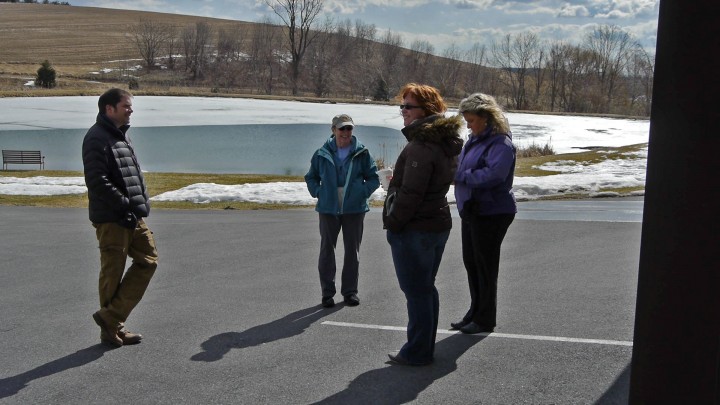 Mar 19
Throughout this long cold winter, Ali continues to run Saturday Reactive Dog Classes outdoors.
The snow is retreating and classes are easier to manage. The following video shows a simple exercise that can be done with dogs with hand issues.
Ali's video narrative: Tosh sometimes has trouble with people's hands. She'll come up and put her mouth on their hands. She's not biting them but she's making very clear that it's overwhelming for her. We're in the process of figuring out why, what her threshold is and things that upset her.
So we're doing some classical counter conditioning where, from hands come good things. And we're at a far enough distance that there's no opportunity for her to make contact.
Left: Photo of Ali Brown, listening to a story from one of her students.
Below: Positioning of the cars — the dogs' homes away from home — is difficult when the ground is alternately frozen, snow covered, or thawing and muddy.