(Above) Toby works in the "Swallow Field."
(Below) It is wonderful to watch Toby actually WANT to get to Shelly as she walks by him. Shelly is still a relative stranger to Toby. Historically, he would make himself 'big' and lunge at her as she walked by. But he has learned that he eventually gets to follow people sometimes and they feed him.
The videos above and below can be played in 720p HD.

(Above) Oreo (far) and Buddy (near) are practicing walking past each other. They started out doing parallel walking and switched to a much harder version where they are facing each other, and getting closer to each other with each pass. We give the dogs the opportunity to 'be normal' and sniff, while shaping the behaviors we want…looking calmly, looking away, checking in with the owner. Buddy is very distracted by the rest of the humans in the class and stares at them. This is a huge improvement for him…only a few weeks ago he'd have been barking and lunging.
(Below) Humans in the class who are not having their turn to work their dogs usually sit in the garage part of the barn to observe, chat, plan, encourage each other, or stay out of the elements!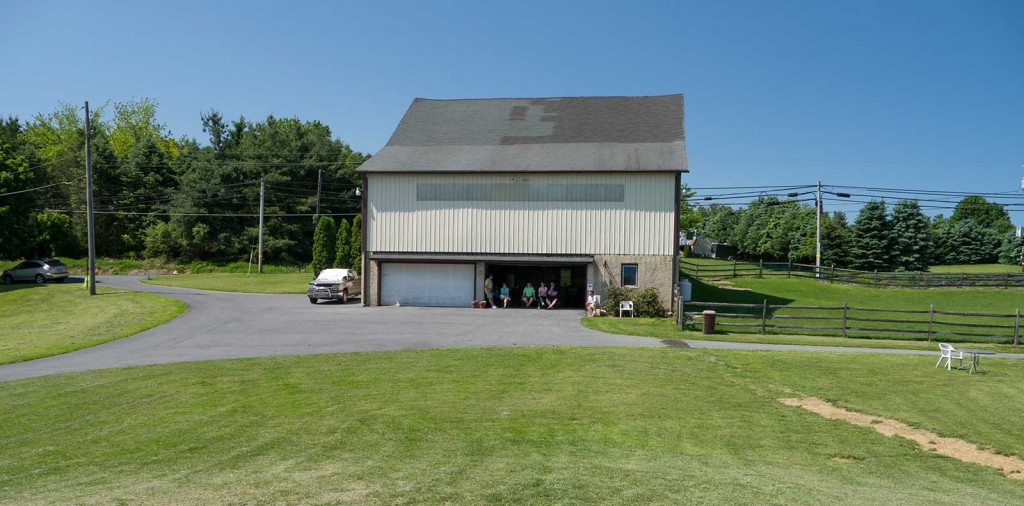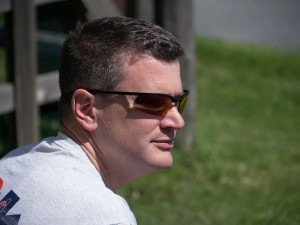 Just because you are not working your dog doesn't mean you're not learning while you're sitting there, soaking up the sun!
If you love helping your dog make positive changes, love the learning process, and want to have the resulting fabulous communication skills, there's nothing quite like Reactive Class to get you there.