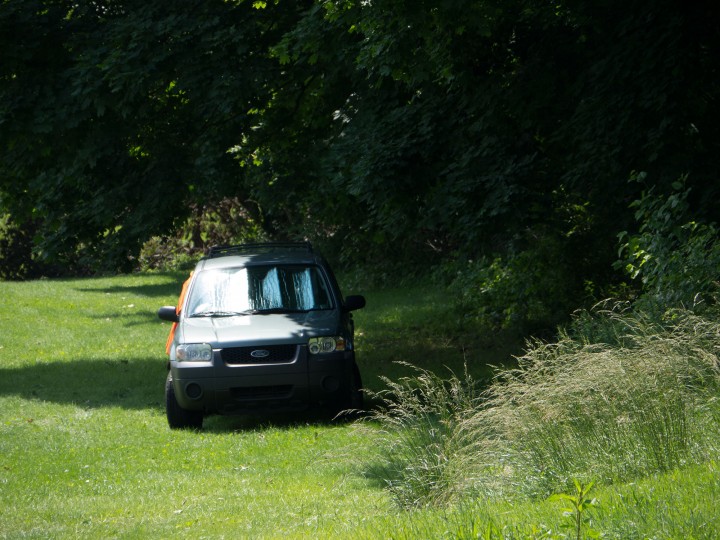 Jun 11
Above: A car is the place dogs can relax before and after a session, so it's got to be a comfortable, stress-free place to retreat to.
Below: Jess's dog Jinx is relaxing in his safe haven in the shade, while Joyce and Lexi work outside.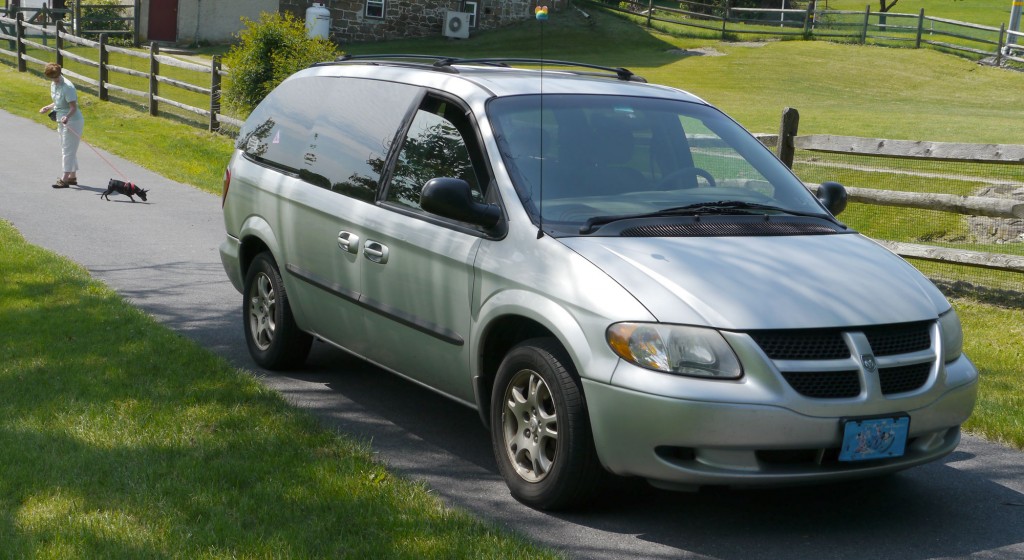 Above: Jess has three other dogs, but needs to be able to work with her new dog, Jinx, in the special controlled environment of a reactive dog class. Since she knows her dog and his limitiations, she's able to direct her own session (with a little humor). (Video looks best in 720p HD mode)
Below: Ali disusses the next class with her students.