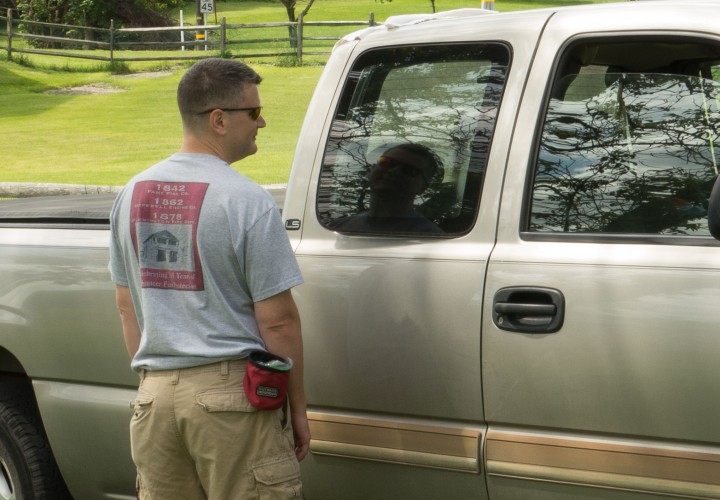 Jun 07
Above: Dan looks at Devlin after putting him back in the pickup truck after a session.

Above: Buddy goes "over threshold" at the sight of a man holding a black camera (Pete), and Lexi gets to pay some visits to friends while avoiding the foot issue. (Video looks best in high resolution, 720p HD)
Below: Dan makes his foot available for Lexi.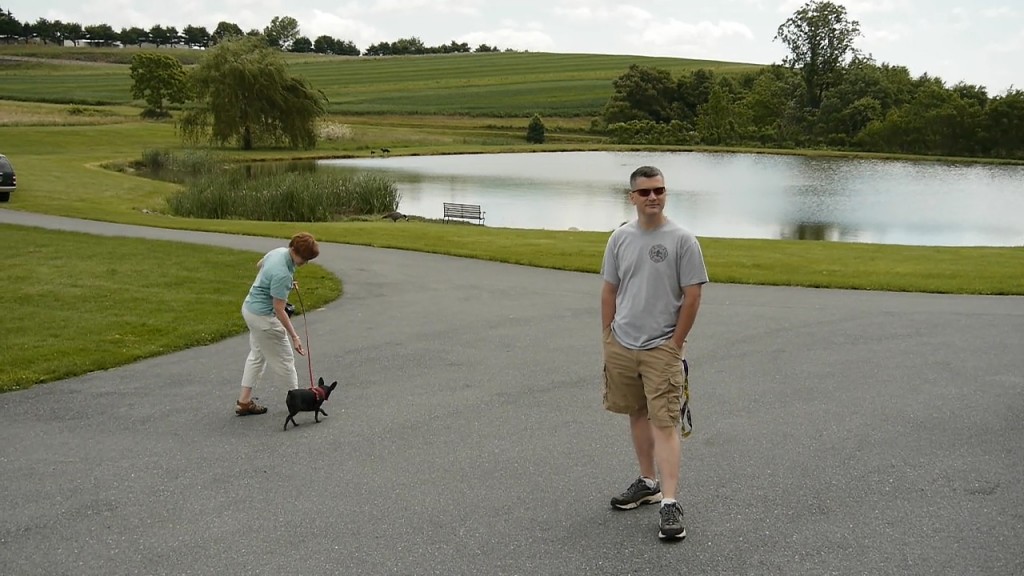 Have questions, comments, or feedback, please write a comment (below).