Books & DVDs
These Books and DVD's are available from Dogwise, Amazon, and through PayPal signed by the author (if you request). Click on the image for more information.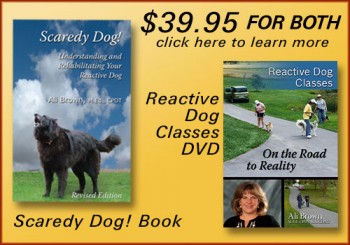 Buy the book Scaredy Dog! and Ali's DVD, Reactive Dog Classes for just $39.95. Save $10.00. Learn all about running effective and safe reactive dog classes. Make your secure purchase through PayPal.
---
Scroll to the top of the page to get both Scaredy Dog and Reactive Dog Classes DVD for just $39.95
---
---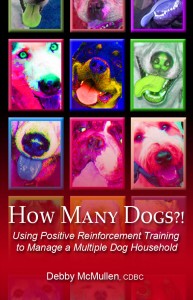 It takes a special person to share a house with more than two dogs. But living with multiple dogs doesn't mean giving up all the other things you love to do, or devoting all your free time and your house to your dogs.
This book will help you maintain your sanity. Click here to learn more about How Many Dogs?!
Buy at Amazon
Buy at Dogwise